Agh I should've bought this coat when I had the chance... detered by haters at work who said I looked like a
yeti
... hahaha. Please click the link if you don't know what a yeti is -- or if you just want a giggle. 
Mongolian lambfur + swarovski crystal bedazzlement? I could have worn this and danced all around
Carine
in her Margiela goat hair pink coat and been like "oh btw, my coat owns yours." A girl can dream...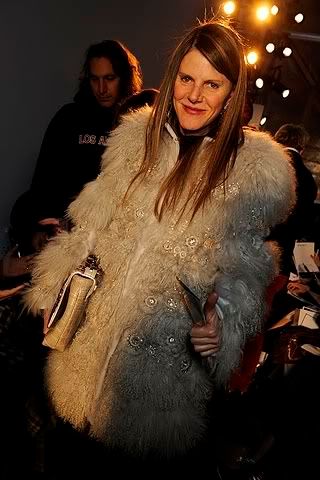 Why is Anna so cool?? And how can I purchase these sick boots for instant stomping gratification? Hmm... must pawn something asap.
Don't worry Carine, I still got mad love for you.
Especially now that we're glove twinsies!
Hope everyone has a relaxing wonderful weekend :D If anything we can all sleep in tomorrow and enjoy our comfy beds à la Meeko.