At one point in my life, I noticed after meeting so many people from all over the world (after going to boarding school for high school, two different universities, and living in NYC, this is inevitable) that there are varying degrees of state/country pride. I won't pretend that I'm an expert in the nationalism levels of other countries, but since I am American, I do know that certain states in the US have incredible amounts of pride -- so much so that these pride levels noticeably stand out from the rest. One of these states is definitely Texas. I know this from empirical observation as well as my own personal experience because I am a native Texan myself. Part of what I love about Texas are horses and I spent a good amount of time during my teen years riding horses for fun. I haven't been able to do it though for a long long time so the bf and I decided to go horseback riding before lunch yesterday to enjoy the incredible weather here in the OC.
We went to a beautifully kept stable,
Huntington Central Park Equestrian Center
, to do a long trail ride, and spent quite a bit of time walking around just to admire the exquisite privately-owned horses that are boarded there. Everyone was so friendly and it was one of the best possible ways to spend an afternoon. We also really lucked out because it was just the two of us on the trail ride, along with our tour guide, so extra points for being romantic!!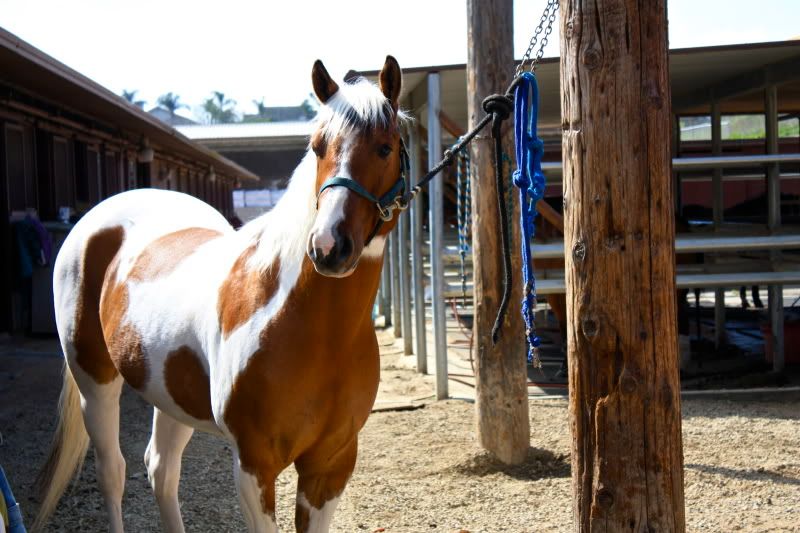 LOL!!! crazy horse!! This horse was super cute -- he kept nipping at the air and had his tongue out the whole time we stood there to take photos. His owner was also very friendly and thanked us for stopping to take a photo of her horse! Mmmm the Texan in me was very happy to encounter some good ol'fashion southern hospitality even in California! Living in NY for so long has really jaded me when it comes to stuff like that -- I'm always a bit taken aback now when people are friendly + nice.
This dappled grey was my absolute favorite horse that I saw that day. SO BEAUTIFUL and SO FRIENDLY. He kept sticking his head out to say hi and loved being petted :) I didn't want to leave him!!
BFF!!!
Outfit details: Karl Lagerfeld denim jacket, Larsen Grey white blouse, See by Chloé silk skirt, Intermix leggings, Miu Miu boots
This one also wanted to be friends and kept trying to kiss me. Sluttttty horsie?? hehe :D
Awww like a big doggie. I miss my little Meeko :(
We worked up quite an appetite from all the riding and walking around, so we headed over to NikoNiko Sushi in Fullerton to have a bunch of rolls. The ones at this place are MONSTROUS in size. Usually I have to eat about two rolls to be full - here one is more than enough. But of course we ended up ordering three haha. The boy eats a lot :D
Dragon Roll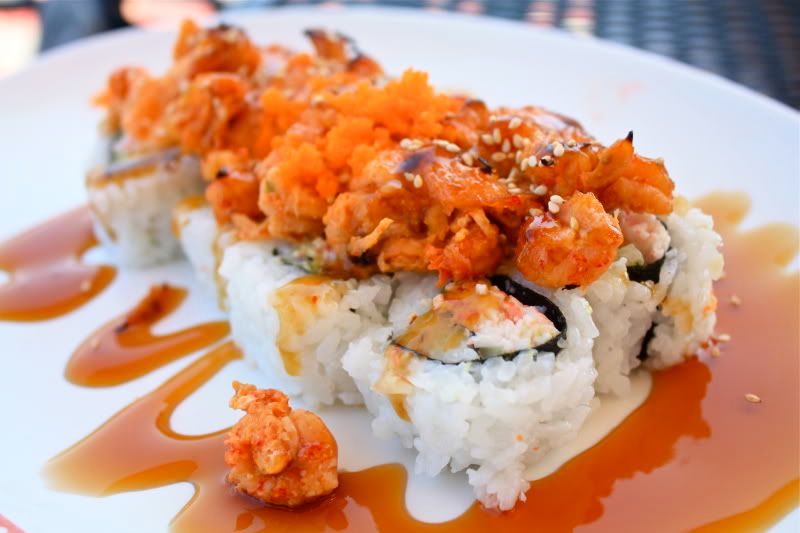 Spicy Lobster Roll
Baked Scallop and Crab roll
Afterwards, we headed to this cute little strawberry stand that the bf has been going to for years, where they sell INSANELY huge chocolate strawberries, along with a bunch of fresh fruit + jam. I wanted to buy just two or so but the boy wanted to buy 8 -- mmm... yeah he eats a lot. Haha. We still have a bunch in the fridge -- wanna come over and have some??
They are seriously the size of my FACE. BEST EVER. PERIOD.