These photos were taken on an intensely adventure and food-filled day last week. We played with more puppies, met up with friends, ate, shopped, went to the pier, ate some more, shopped, and then ate some more. haha. heeeey it was a vacation right???
So I was seriously considering purchasing this pomeranian baby girl to make future babies with Meeko. I liked her so much the first time I saw her, that we went back to play with her some more and see what her personality was like. After much heartbreak and consideration, we decided that we weren't ready for a new dog :( sigh... Maybe later when I have a house and a big backyard? Right now Meeko has to suck it up in our apartment and use the roof as his playground. Be a big boy Meeks!!
So cute :(
This french bulldog was a brand spankin' new arrival and was priced at $3500. say WHAAT. more than a chanel bag? mmmmm.... that's the threshold for being too expensive... haha. kidding. No but seriously, who has that kinda money to buy a dog??? Don't say paris hilton because I will internet slap you *WAPOW*. I've always wanted a frenchie but I hear from everyone that they have pretty bad health issues when they get older. I dunno if I have the heart to watch my doggie get sick :/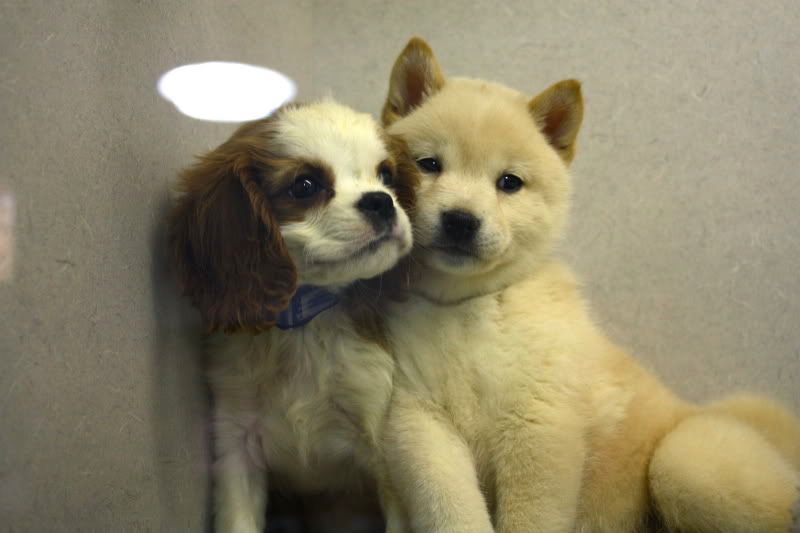 Aww... star-crossed lovers. Poor capulet and montague.. you dunno that it's not meant to be :/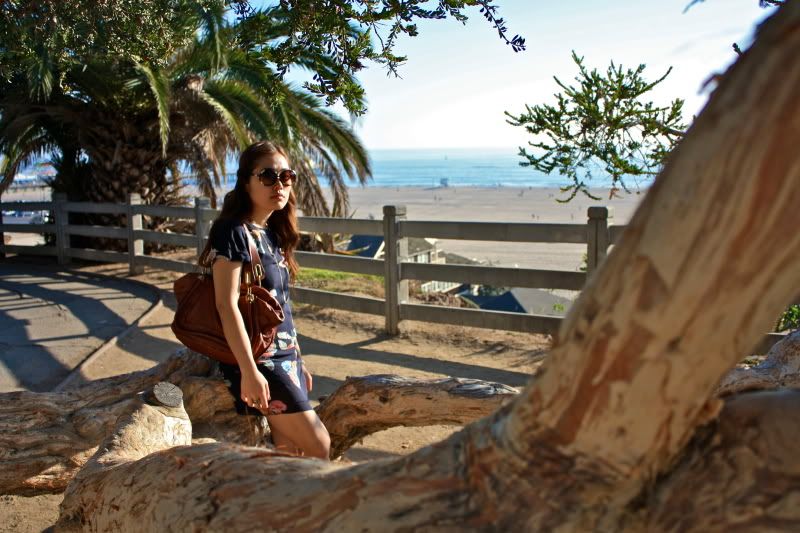 Overlooking Santa Monica Pier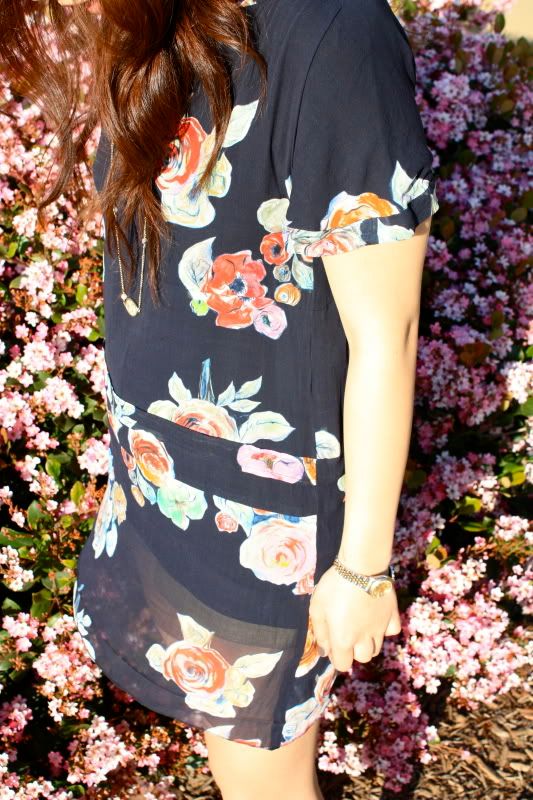 Outfit details: Chloé Silk dress
After the beach, we had dinner at Sushi Roku since there's one located right next to Santa Monica. We sat outside, ate sushi, drank some Kirin, and watched the sunset :D Several of you guys recommended that I go there, and several friends that I know personally told me to go there, so I did and it was good! You get what you pay for when it comes to dishes like this.
Miso Eggplant Dengaku, Kobe beef Tataki, Curry Chicken Skewer
Sushi selection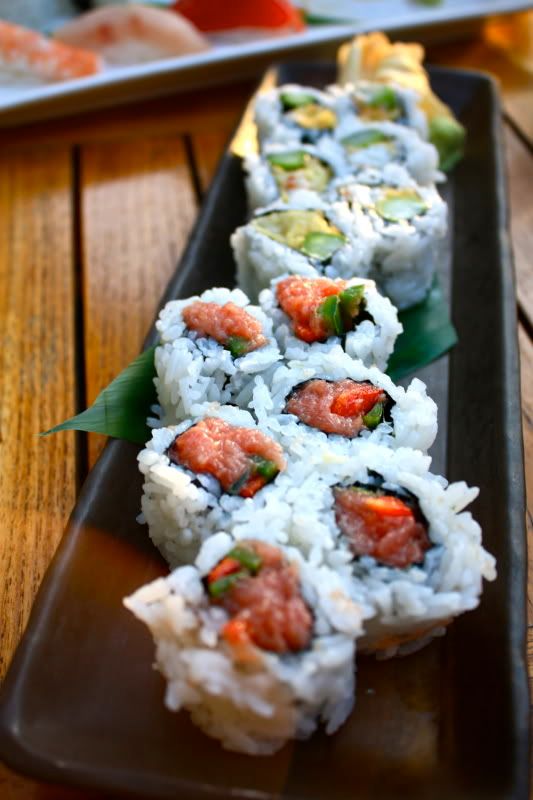 Toro di Jalapeno + Spicy Canadian Rock Shrimp with Asparagus
The beautiful Santa Monica sunset
Walking along 3rd Street Promenade
After our dinner and some shopping on the promenade, we headed over to UCLA area to have dessert at Diddy Riese. I heard about this place through another foodie website and was curious to see how good it was considering the $1.50 price tag. Basically, you select what type of cookie + type of ice cream you want to make your cookie sandwich. I heard that the line here is always quite long but the wait isn't that bad because those boys in there can scoop and smash faster than you can manage to pull quarters outta yo' pockets. $1.50 = 6 quarters my friend. Recession-friendly!!!! (gag)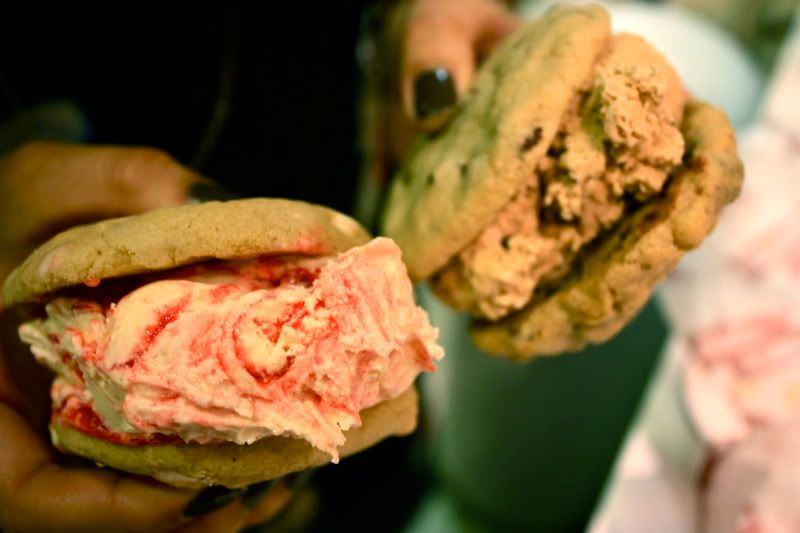 White chocolate macadamia nut cookie + White chocolate chip cookie + Strawberry cheesecake chunk ice cream = gooooood.
Chocolate chip cookie + Oatmeal Raisin Walnut + Espresso ice cream = extraaaaaa gooood.
:D
oh FYI, I am back in New York now. I have so many photos to go through of other adventures during my vacation so expect belated California posts. Sorry if I haven't been able to get back to some of you guys in terms of questions you've asked me -- I was trying to be off of the computer as much as possible while I was over there but I'll try to get to it asap :)