Warning: don't read/view on an empty stomach :D
On one of our last days in Orange County, the boy and I went to the Neiman Marcus in Fashion Island to have lunch at their café Mariposa. It was a bit too cold to sit outside, which was a major bummer because this location has an amazing view of Newport Beach, but we still sat by the window!
Amuse bouche to start. Couldn't eat it because it was chicken based :( But it still smelled delish!!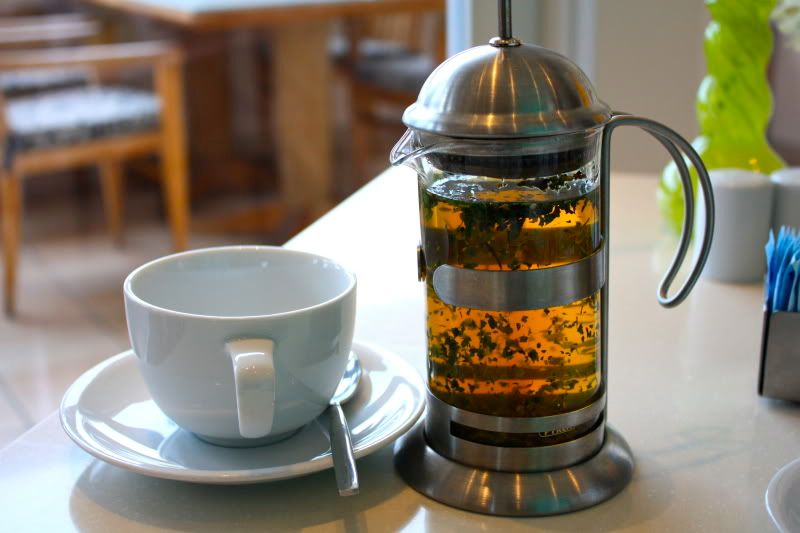 My mint tea -- served in a funny espresso pot
Popover served with strawberry butter. Strawberry butter > popover. You know when the butter is so good that you're only eating the bread because you are too embarrassed to just spoon the butter into your mouth? lol... don't tell anyone I told you that.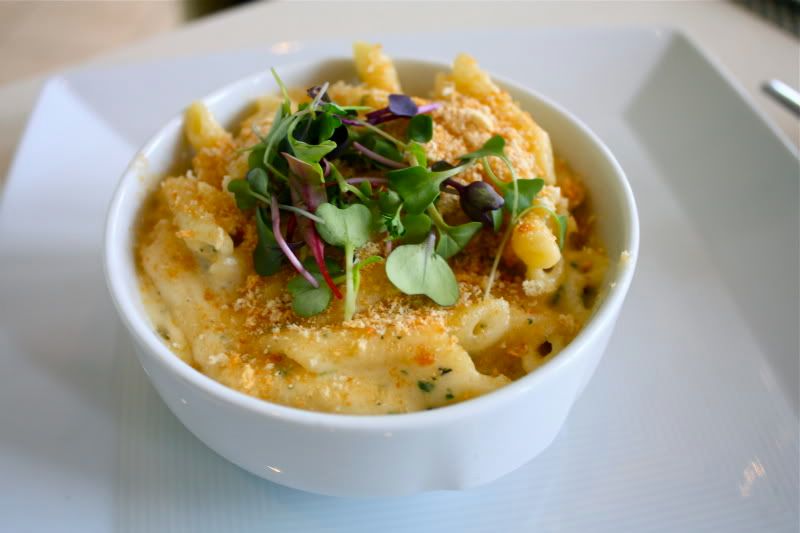 Petite truffled Mac & Cheese. Four cheese cream and golden bread crumbs.
This was by far, the BEST mac and cheese I have ever had. No contest. I dunno what kind of witchcraft they put in here, but this baby bowl was scraped clean.
Grilled Portobello Panini, with oven-roasted tomatoes, garlic aioli, arugula, and goat cheese, served with fresh fruit.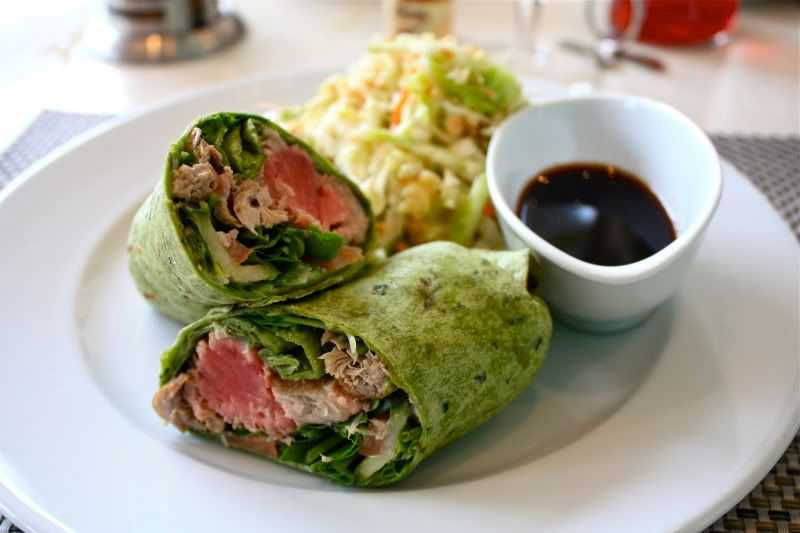 Rare Ahi Tuna Wrap, with daikon sprouts, watercress, wasabi-avocado mayonnaise, marinated cucumber and tomato, served with peanut slaw.
PART TWO: HAPPY HOUR
We met up with the boy's mama later on that day for happy hour at
Yard House
, which is a fun bar/restaurant where they serve a gajillion types of beers.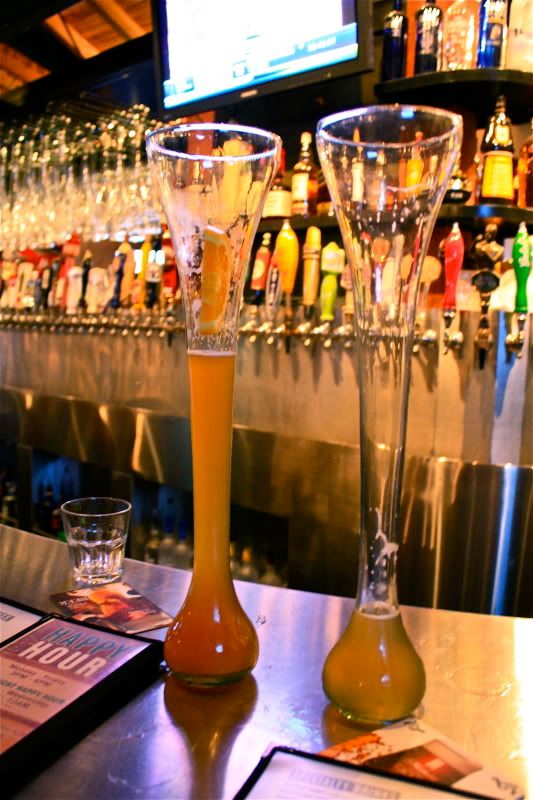 Their most famous beer size is the half yard, which is the length of my torso practically. haha. My kinda place ;) Look to the normal-sized glass in the background for scale reference. Huge right? Remnants of a Blue Moon and Hoegaarden.
Yard House's take on a Spicy Tuna Roll.
Good ol' fashioned buffalo wings.
Beers, light to dark. Mine is the one on the end -- Guinness. Nothing quite like a cold glass of beer. Why is it that it's considered unladylike for a girl to drink beer? And girls usually feed the sterotype. "Beer makes me so full -- bla bla bla." Eh. get over it. I know you're secretly chugging it at home. Lol.
Margherita Pizza.
On a side note, I've acquired some new bling! Chanel Camellia bling-ring to be exact ;) Made it the Happiest Happy Hour EVER!!