Last night, we went for dinner at a delicious + pretty Cuban place, Habana, located in Costa Mesa in a place dubbed the "
anti-mall
". It's situated two seconds away from South Coast Plaza, which is the EPIC luxe mall in Orange County. You can find pretty much any luxury brand in there that matters in the US. It's like the who's who of Vogue advertisers just looking at the mall map. Ironic to even call it a mall. MORE ironic is that the anti-mall has a really big
Urban Outfitters
. Haha. Don't get me wrong, I love Urban but... it's not exactly anti-establishment if you know what I mean.
Outfit details: Chloé
I love how every restaurant in Cali seems to have outdoor seating. Sigh... new yorkers cherish the warm months when they can sit outdoors to eat. And the restaurants that actually HAVE outdoor seating are always booked :(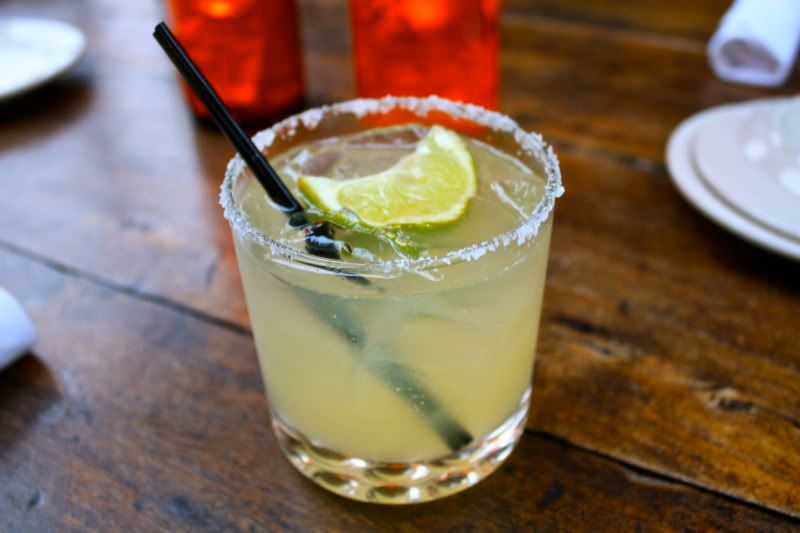 Margarita made with agave nectar
White wine sangria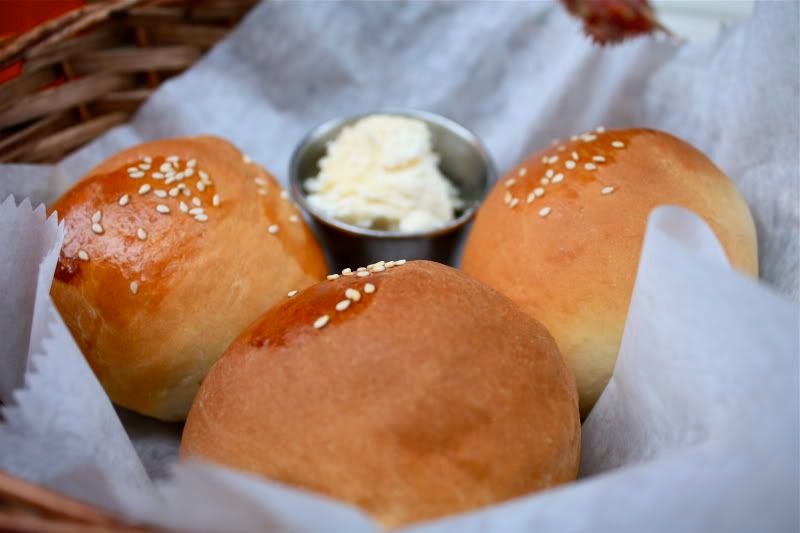 Insanely delicious little buns of goodness + sweet cream butter. BUTTER = GOOD. period.
Tuna tartar with roasted plantains covered in spicy cilantro dressing.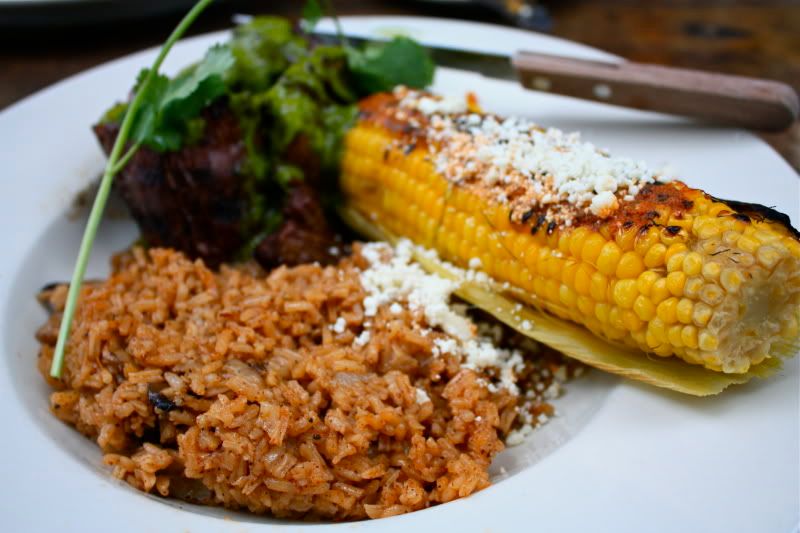 Grilled skirt steak with spanish rice + corn
Love how they presented the steak! Smothered in sauce = pleasing to the eye. We eat with the eyes first!!!
My shrimp + roasted vegetable salad with black bean dressing. This was one of the best salads I've ever had. And a substantial one at that!
Browsing the shops with the bf's mom :)
Sigh... holding the bf's mom's beautiful baby. A girl can dream no?