Yesterday, we drove over to Fashion Island in Newport Beach and bought some gifts for the bf's mom + ate at Wahoo's Fish Taco. Guess what we ate there?!? fish tacos... haha. Newport is REALLY clean. new yorkers ought to be ashamed of themselves... so dirty!!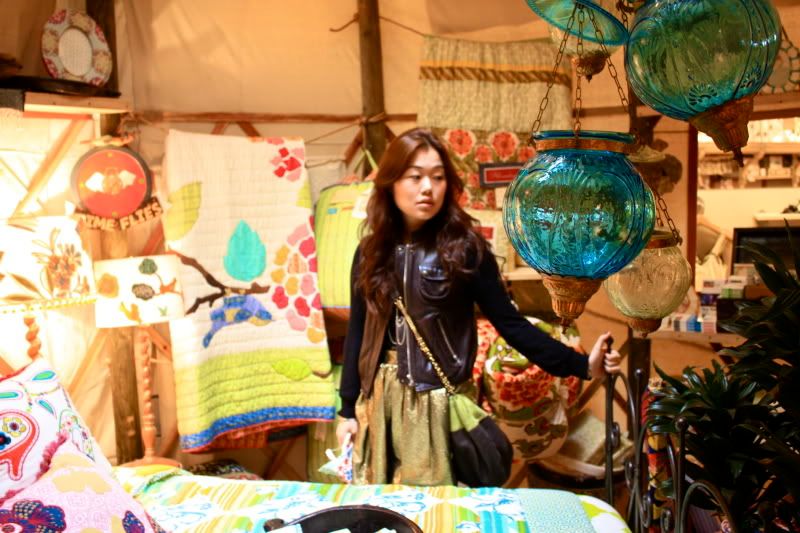 magical display at Anthropologie
perfect for storing bits and bobbins??
Outfit details: See by Chloé skirt + leather vest, Givenchy sandals, Chloé boudoir bag
Spicy fish tacos -- all for just $6??!?
Totally papzed: Caught stuffing my face
Ogling sunglasses at the Dita boutique.
We then proceeded to the pet store and I am SERIOUSLY IN LOVE WITH:
Meeko's future soul mate???? I've been looking for a girl pomeranian for so long. Meeko needs a girlfriend... This one was just SO FRIGGIN CUTE i wanted to just take her home IMMEDIATELY. so tempted. It's a bad bad bad idea for me to go into a puppy store. Sigh...
After Fashion Island, we went over to South Coast Plaza to have drinks at the Charlie Palmer restaurant located inside the Bloomingdale's there. The interior was so so so nice and the cocktails were so refreshing after a day of shopping. Definitely want to go back -- although, I've never seen so much Botox + implants of all sorts at one time in all my life.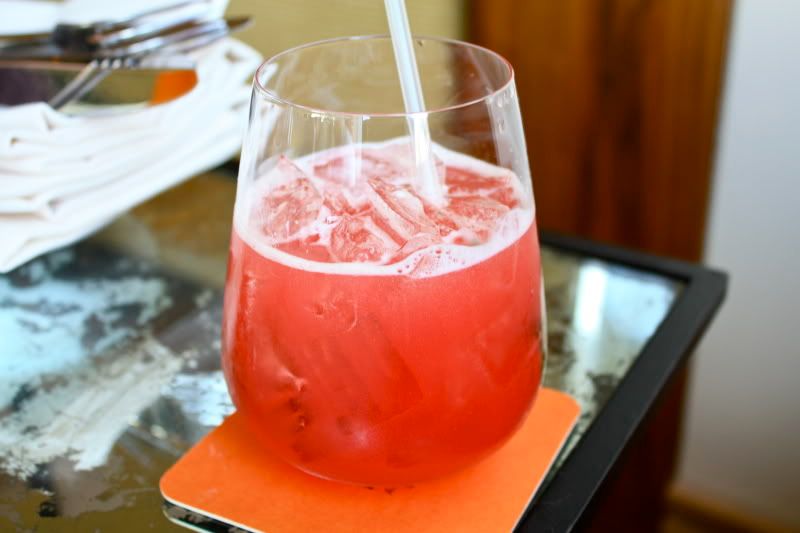 Blood orange mojito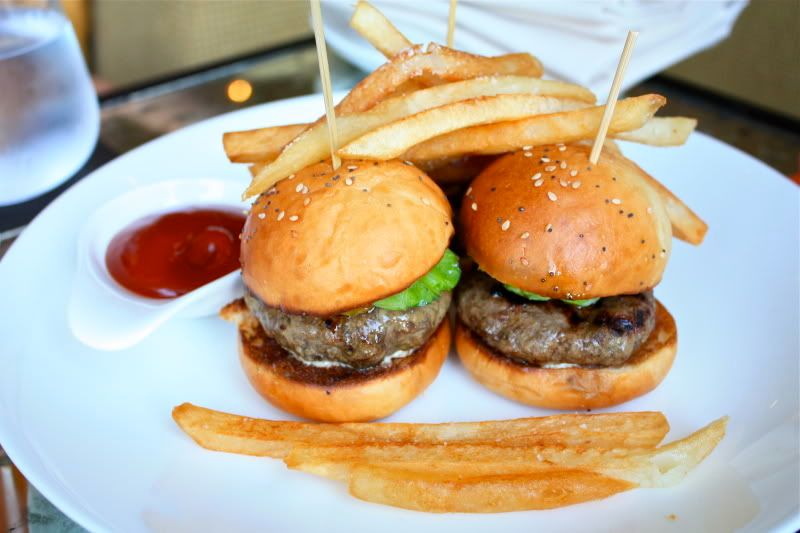 The bf's kobe beef sliders with truffle oil. They smelled amazing.
Until tomorrow!! :)