This afternoon, I headed out to find a birthday gift for my mama but made a pitstop at the Topshop Heartschallenger van (passing out free totebag + goodies) that was parked walking distance to my apartment.
Super cute! Looks like a little ice cream truck that passes out free strawberry ice cream -- heeey a girl can dream...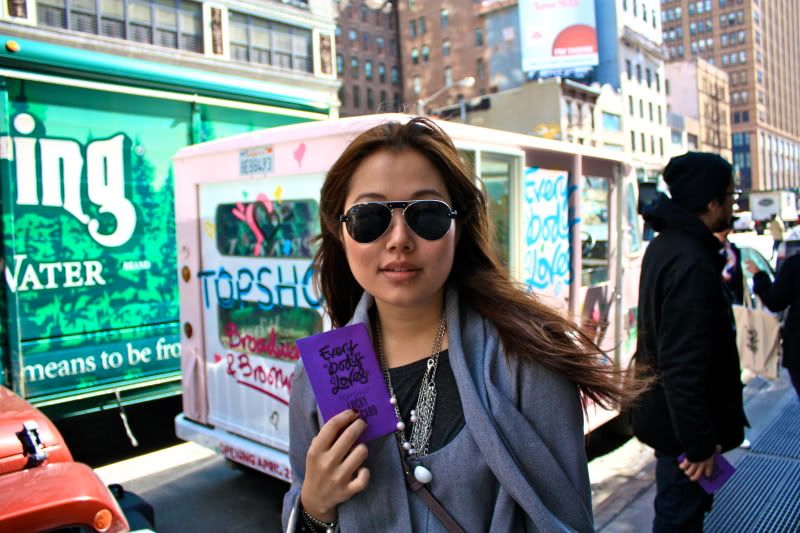 The girls that were passing out stuff were so cute! dressed in matching black bowler hats. One asked to take my photo and I was super jealous of her gigantic monster of a camera. Mine felt like a dinky toy in comparison :(
Spotted this awesome graffitied truck on the way to Soho. Secretly thought it was cooler than the Topshop truck ;)
Outfit details: Chloé jacket + Chloé aviators
Mixed berry noisette and Lemon Tart from Balthazar bakery on Spring Street in Soho.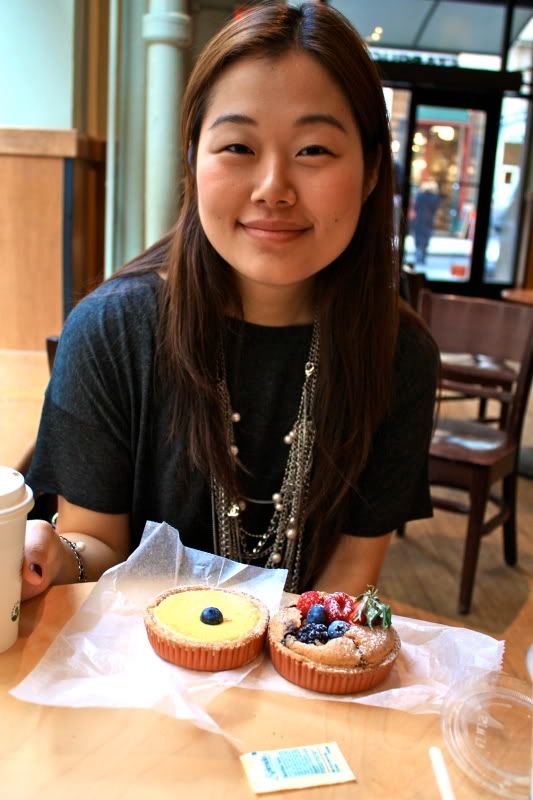 Inside Starbucks enjoying my nibbles with a latte. Photo snapped courtesy of my friend Sha, aka smallzz ;)
In case you were wondering, this is what the Topshop store looks like so far. Still doing a little bit of construction on the outside but inside, everything is FINITO! Ready to RUMBLE!!
SNEAK PEEK!!!!
Inside display. I want that grey top!!!!
Get ready H&M, the british bullz are staging a massive infiltration of the American fast fashion market!! Rawr!! (pink bulldog = cutest angry face ever)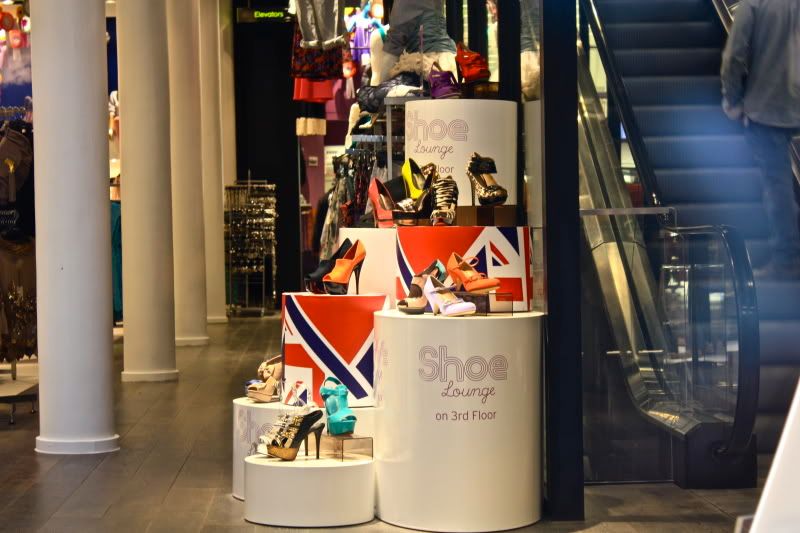 Shoe lounge on 3rd floor???? I wanna seeeee. LET ME IN!!! haha. At this point, we got shooed away for taking too many photos :(
THE GOODIE BAG: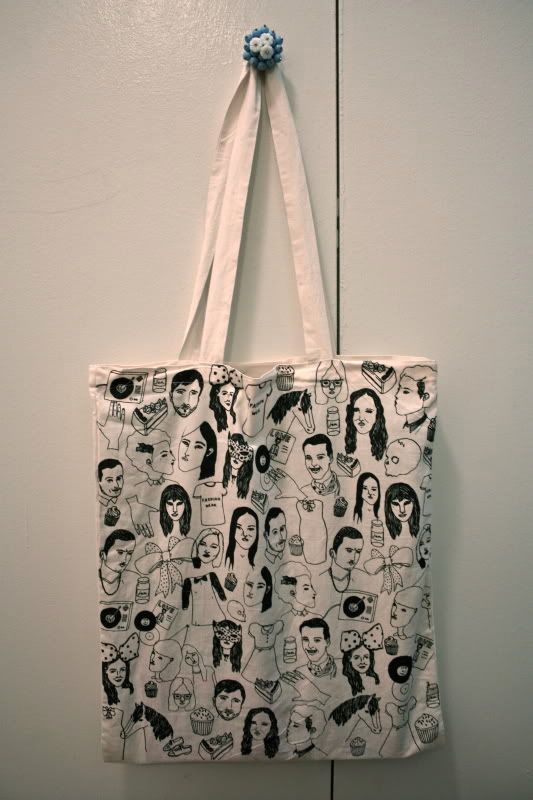 I wanna know how much is on my gift card!! I hate surprises!!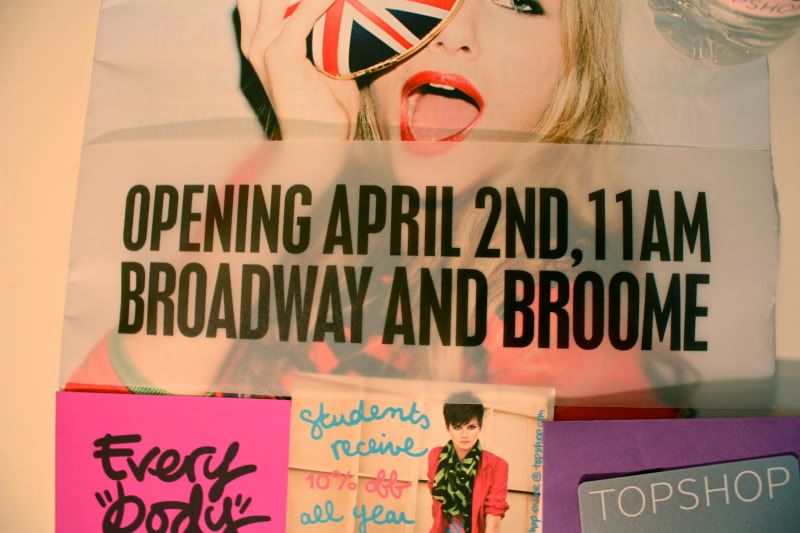 See ya New York cats on Thursday!!!